Never Plan A Lesson from Scratch Again!
Maestro Membership Community
Join our teacher-centric community to get instant access to weekly DONE-FOR-YOU curriculum, ongoing training, and uncompromising support—so you can develop engaging Spanish speakers with EASE.
Click below to join our Waitlist. Don't miss your chance to join this premier Spanish teacher membership community.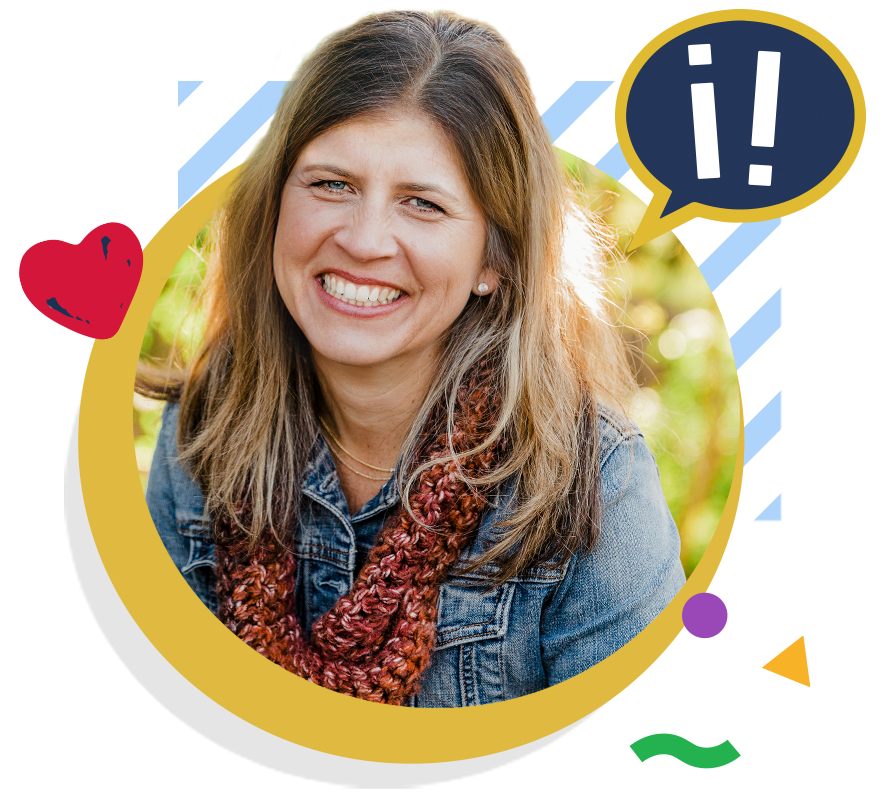 Author and Founder
of SpanishCurriculum.com
Impact your students' lives—without giving up your own.
As a Spanish teacher, you have a HUGE opportunity to have a lifelong impact on your students.
But with little to no support, you end up sacrificing the relationships and activities you love for your students.
I know how it feels to burn the midnight oil night after night, still never quite feeling caught up. I also know there's a better way!
With the Maestro Membership Community, you'll have everything you need to inspire your students, develop Spanish speakers, and regain the time and energy to enjoy your life again.
Click below to join our Waitlist. Don't miss your chance to join this premier Spanish teacher membership community.
Maria
Spanish Teacher

"My students love it and I love it. We all feel accomplished at the end of the day and people who visit cannot believe how much Spanish my students know from only 30 mins of instruction twice a week."
Luz
Spanish Teacher

"I have my life back because I already have the curriculum, support materials and strategies to build an effective program using Spanish Curriculum!"
Cecilia
Spanish Teacher

"I can see the results—the kids are singing on their own, they are greeting on their own, and they are counting on their own. These lessons have really helped me!"
Frequently Asked Questions
We only open for enrollment twice per year. Make sure you are on the waitlist to be notified when we open enrollment.
Also, be sure to join our Spanish Teacher Support Community Group on Facebook HERE to be updated on when we open for enrollment and also to gain access to some cool gifts and teaching tips we provide you throughout the year.
You get ALL 5 levels of our curriculum! Our 5 curriculum levels are very adaptable by age and grade. But our recommendation age and grade by level is as follows:
Level 1 (Español 1 Amarillo):

Kindergarten-3rd graders. This is the beginning foundational level of the curriculum for students who are just starting their language learning journey. The focus is on building functional vocabulary and simple sentences using adjectives for conversation.  We will also work on pronunciation as we build student awareness of Spanish phonics, preparing them for reading and writing.
Level 2 (Español 2 Azul):

Recommended for 2nd grade and up. It is the second level to be followed by Level 1 or an older beginning Spanish student.  This foundational level of curriculum will focus on building more functional vocabulary than level 1 but follow the same themes as level 1.  The other difference is a strong focus on developing reading and writing skills through reading simple dialogues and silly stories with follow-up activities. 
Level 3 (Español 3 Rojo): 

Recommended for 6th grade and up. It is designed for students that have taken Level 1 and 2 or older students (beginning Jr. High and Spanish 1 High School).  This level builds grammar skills in the present tense while expanding their conversational skills through fun weekly readings.  The conversation grows to include various Spanish speaking countries while students broaden their vocabulary.
Level 4 (Español 4 Verde):

Recommended for 8th grade and up. It is designed for students th

at have taken Level 3 or Spanish 1 High School. This level reviews grammar skills in the present tense while expanding to two past tenses: preterite and imperfect to develop strong writing skills.  Level 4, used for Spanish 2 high school or more advanced classes, also emphasizes their conversational skills through interactive activities to develop fluency using present and past tenses.  Level 3 and 4 are also paralleled for ease in implementation and necessary recycling of content for student learning.
Level 5 (Español 5 Anaranjado): Recommended for 9th graders and above. Students should have already taken our Español 4 Verde level or taken High School Level 1 and 2. In this level, students generate advanced-level functional language & maintain well-articulated independent conversations.If you have any question regarding the curriculum, please inquire at [email protected]
Once you become a member of the Maestros support community you will receive an exclusive invitation to join our private group on FaceBook.
This is where you can post your questions, get answers and collaborate with other Spanish teachers in our community.  
You can also look forward to special live trainings provided by "Las Tres Amigas" (Ruth, Angie & Amanda).
We publish a new week of curriculum and resources every Friday.
AND we also release any new content we create throughout the year to our members just for being part of our Spanish teacher community!
Email us at [email protected] and we will send you a password reset to gain access to your account again.
Risk Free Guarantee - If you request to cancel via email to [email protected] before 14 days after purchase, you will receive a full refund.
However, after the 14 days are up, our cancelation policy changes to the following:
Cancelation Policy - Monthly Maestros Membership Subscribers:
To cancel your monthly membership, all you have to do is email your request to [email protected].
Please note that our team works Mondays through Fridays from 8am-5pm EST.
If you make your request outside of regular office hours this may result in a charge.
Our team can rectify this when we've returned to the office however, to ensure you're aware that refunds can take between 5-10 business days to reflect on your statement. 
This is a regular banking practice we cannot control.
Cancelation Policy - Annual Maestros Membership Subscribers:
For the annual subscription option you pay for a full year of your Maestros Membership.
This fee renews automatically each year on the anniversary of your original subscription date.
By paying 1 year in advance you get an amazing cost savings that is equal to $98+ in savings for the year. 
If you cancel before your membership renews, you will not be charged the renewal fee. 
Simply email your request to cancel to [email protected] 
If you cancel before your year is up, you can receive a refund within the first 14 days after you purchase.
To keep things fair and give you the chance to try out the membership and make sure it's a fit, we offer a 14 day money back guarantee. 
Because we offer a $98.00 discount for the membership on the annual plan, we do not provide refunds, prorated or otherwise, for the annual Maestros Membership fees past the 14 day refund date.

Upon your cancelation of your Maestros Membership, here is what you can expect:
Your membership account and access to the private Facebook group will be revoked.
Please note that when you cancel your account, you are forfeiting any special discounts applied to your membership subscription and regular pricing will commence if you sign up for the membership again.
Outside of billing errors that occur (because you've made a request to cancel outside of our regular office hours resulting in a charge), there are no refunds for monthly membership fees.
If you have any further questions about cancelation, send us an email at [email protected].