Get Your School Talking—In Spanish!
spanish curriculum for elementary schools
With time-tested curricula, you can empower your teachers and build a Spanish program that works.
Set your teachers and students up for success.
Empower your teachers to consistently teach Spanish in Spanish so they can leave a lasting impact on students.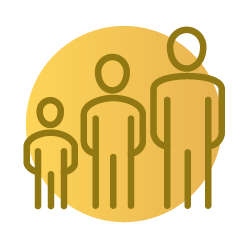 Develop bilingual students by teaching them to read, write, and speak in Spanish with a thoughtfully sequenced, five-level curriculum.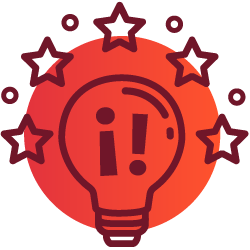 Help students learn Spanish that is standards-based and aligned to grade-level learning objectives.
Keep your students on track with integrated assessments that provide benchmarks for student progress and goals.
"After 4 weeks using Spanish Curriculum, my students are singing in Spanish on their own, greeting in Spanish on their own, and counting in Spanish on their own."
—Marcia, Spanish Teacher Grades 2-4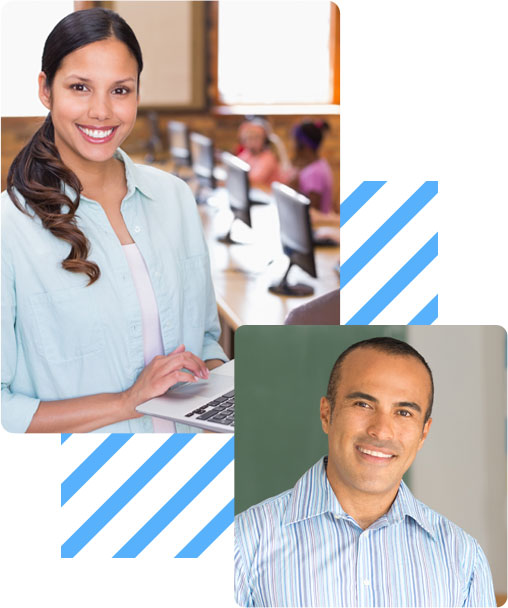 Empower your teachers to make a lasting impact.
You can't build a successful language program if you aren't empowering your teachers with effective curriculum and training. And when teachers are left to create their own curriculum or lesson plans day after day, teacher burnout is inevitable and student achievement wanes.
But it doesn't have to be that way. You can empower your Spanish teachers with everything they need to be effective educators (and happier at work!) with our time-tested, proven Spanish Curriculum and professional development systems.
Everything your teachers need to teach Spanish in Spanish.
The most effective way to teach Spanish is by staying in Spanish. Our curriculum enables teachers to create an immersive environment that inspires students and develops Spanish speakers.
Each curriculum level package includes:
Explore Curriculum for Elementary Schools
Our age-specific curriculum products are uniquely designed and tested for your immersive language learning classrooms.
Early Elementary Grades
Levels 1 & 2
Primary grade students are developmentally predisposed to learn new languages. Levels 1 and 2 focus on the basics of Spanish. Basic vocabulary of colors, numbers, clothing, family, house, and the community are used to develop simple conversational skills that acclimate students to the immersive setting and build a foundation for future learning. Students will also learn the basics of reading and writing in Spanish.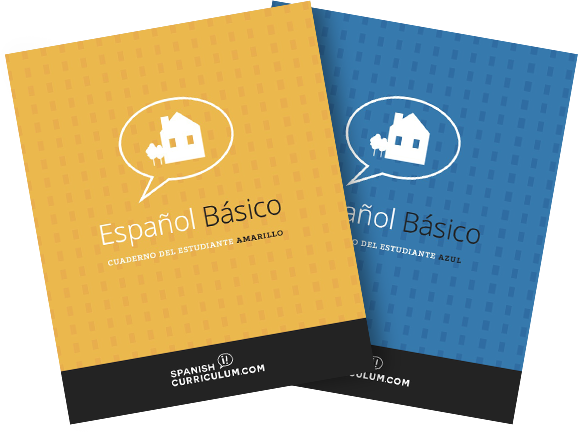 Middle Elementary Grades
Levels 3, 4 & 5
Designed for the middle elementary grades, with Levels 3, 4 & 5 students continue to develop their Spanish by expanding the community conversation to the rest of the world. The conversation grows to include various Spanish speaking countries and global topics through fun weekly readings. Students broaden their vocabulary while being introduced to present, past and future verb tenses plus so much more!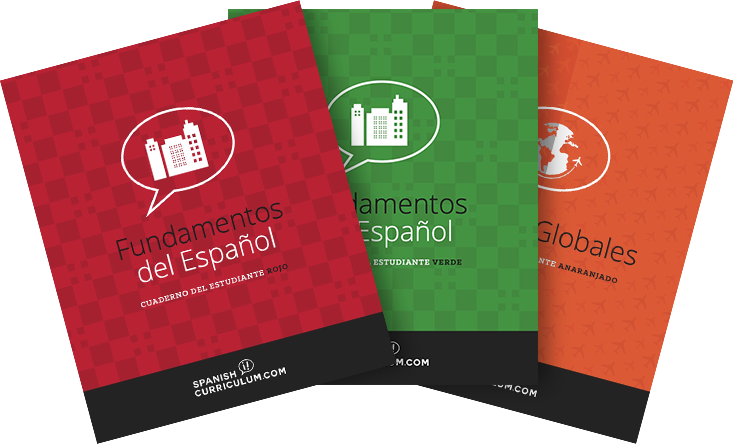 The Ultimate Classroom Starter Kit
Get the full bundle
It's everything your teachers need to get started for just $4,995! The Ultimate Classroom Starter Kit includes:
Prices for your school start at just $1500 per level
Trusted by schools across the country...
HEAR FROM OUR Teachers
Cecilia
Spanish Teacher Support Facebook Group

"I always love watching your live videos when I'm done working. Learning from your techniques and setting up a routine has really made a difference. I can see the results—the kids are singing on their own, they are greeting on their own, and they are counting on their own. These lessons have really helped me!"
Luz
Spanish Teacher grades K-8

"Spanish Curriculum has given me a place to gather support, encouragement and resources. They are also great at celebrating my successes with me. I get excited because my students are not having the experience I had learning Spanish. They are speaking Spanish and having fun. And I have my life back because I already have the curriculum, support materials and strategies to build an effective program using Spanish Curriculum!"
Monica
Spanish Teacher grades K-6

"I'm so grateful for the community and support I have gotten from Ruth and her team as well as the curriculum and resources they provide to make my job so very rewarding. I now know I was always made to be a teacher and now I'm confident that I'm a good one!"
Maria
Spanish Teacher grades K-5

"I have been successfully teaching kinder to 3rd grades students Spanish for 4 years and I LOVE it! They are speaking full sentences of Spanish. Yes, even my kindergartners can speak Spanish. They love it and I love it. We all feel accomplished at the end of the day and people who visit cannot believe how much Spanish my students know from only 30 mins of instruction twice a week."
When you partner with Spanish Curriculum you join hundreds of schools & insitutions like: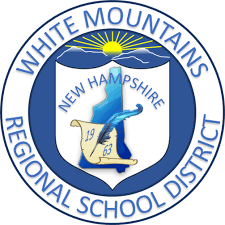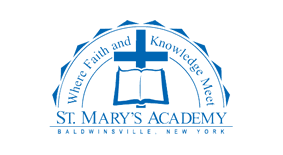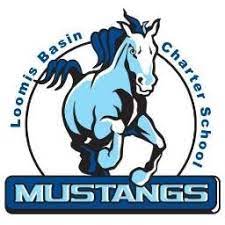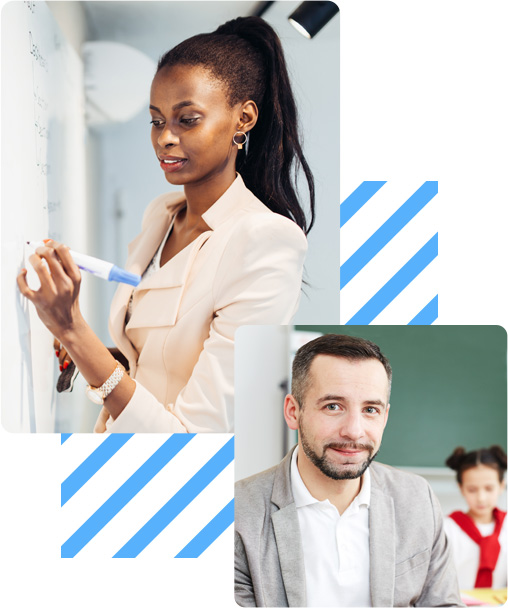 Proven curriculum enables your teachers to focus on what they do best—teach Spanish.
For over 14 years, immersive Spanish educators and language experts have developed, tested, revised, and validated our curriculum to give you a solution that will get your students conversing in Spanish. Distinguish your school with a system that has been proven to support bilingualism.
Tell us about your specific requirements, challenges, and goals so we can help you build an effective Spanish program.
Review your custom proposal
We'll give you a customized proposal tailored to your school and designed to produce the results you want.
We'll walk you through every step of implementation while supporting your teachers and ensuring success.
Risk-Free, Money-Back Guarantee
Free Trial
You have 30 days, risk-free, from when your teachers start using our proven curriculum to see how it will transform their classrooms. If you don't feel like it's setting your teachers and students up for success, reach out. We'll refund your investment. It's really that simple!
Transform your Spanish program today.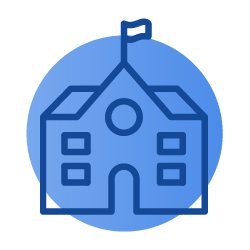 Get Pricing for Your School
Let us know your needs and goals, and we'll put together a free custom proposal.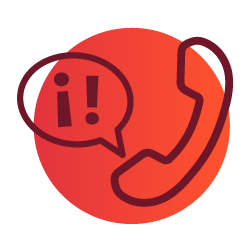 Talk to a Curriculum Expert
Not sure what to order? Our team will help you build the right solution for your school.